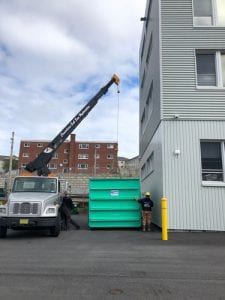 SensorTech has announced the acquisition of an acoustic test tank that will serve as the primary test facility for prototype acoustic evaluation of underwater devices. The facility will be located at our hydrophone and transducer manufacturing facility at COVE, in Nova Scotia.
Earlier this year SensorTech created the Atlantic Acoustics Collective (AAC) that brought together members of the ocean tech community to identify common obstacles in testing and calibrating our collective products.
The SensorTech testing facility will be open to the Ocean Tech community year-round, to fill a gap that we identified through our creation of the Acoustics Collective and will include a fully automated data gathering system and associated mechanical support equipment. The new facility will be able to measure the acoustic characteristics of sonar system components, including (but not limited to) transducers, hydrophones, small arrays – with the potential of full system and vehicle testing.
We will have the capability to perform extensive acoustic, mechanical, and electrical measurements. We hope to fill a void that we feel is mirrored amongst our friends in the community for a facility that is easy to access, easy to schedule, that can provide reliable data in the end-to-end calibration of acoustic sensors.
As a company with 36 years of experience, this area has always been a challenge and we realized we weren't alone. Creating the Atlantic Acoustics Collective has shed light on the need for this type of facility to be available to our growing ocean tech community.