HALIFAX, NS: As we celebrate World Oceans Day, Irving Shipbuilding is pleased to announce our $545,000 commitment to the Green Harbour Project by the Verschuren Centre in Sydney, Nova Scotia. The Green Harbour Project aims to make Halifax Harbour a net zero emitter by 2050, making it a leader in green technology.
The project will be tailored to each stakeholder's decarbonization needs and monitor progress over time, with milestones at year 2030, 2040, and 2050 (see timeline below).
"Irving Shipbuilding is leading the way with vital funding that supports our first steps in understanding Halifax harbour's carbon footprint on the path to mitigating greenhouse gas emissions. Others in the harbour are already taking proactive steps, such as the electrification of the ferries. The modelling we do will enable others to map their own path, provided they have sufficient data to engage and partner in deploying both biofuel, digital and future decarbonizing technologies," said Beth Mason, President & CEO, Verschuren Centre.
With Irving Shipbuilding's support, the Verschuren Centre will work to test new technologies and share findings with Harbour partners to accelerate the path to net zero. This investment will go towards identifying the best biofuel technology for marine vessels, with three technologies currently identified for analysis and potential commercial use. These initiatives are crucial in achieving the emissions reduction targets of net zero by 2050, which aligns with the provincial and federal decarbonization goals.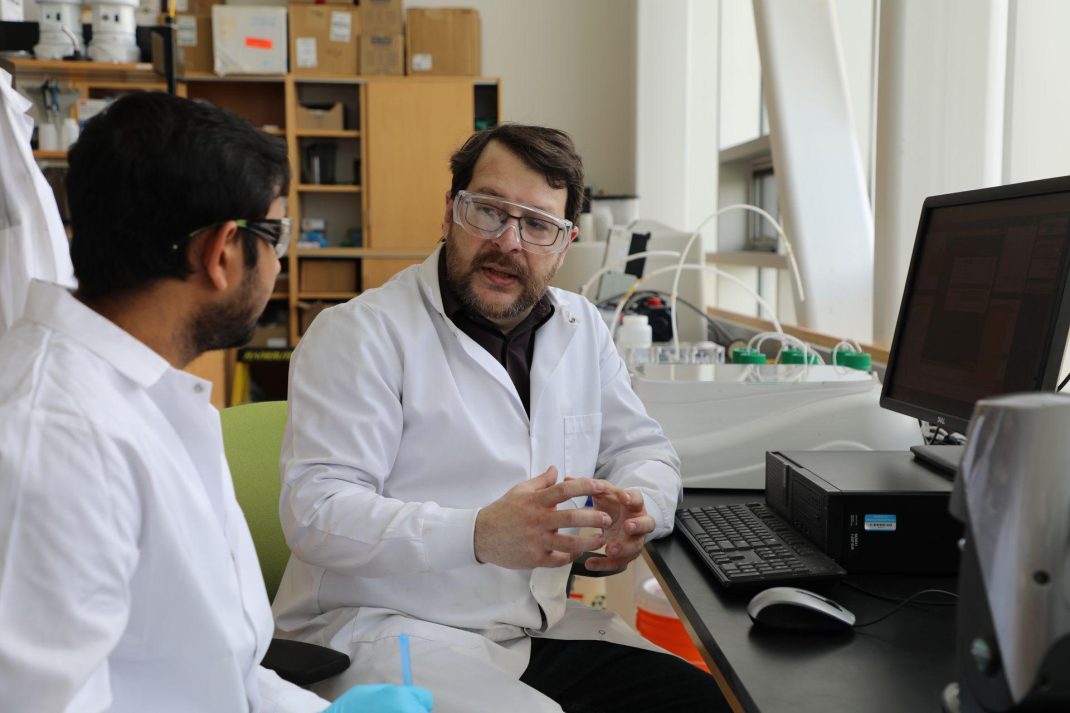 "Our government knows that in order to better protect our environment and bring Canada to a net zero future by 2050, we need collective efforts. That is why Irving Shipyards' investment in the Green Harbour Project, made under the National Shipbuilding Strategy's Value Proposition, will help to make the Halifax Harbour cleaner and safer, while also helping us achieve our climate goals," said the Honourable François-Philippe Champagne, Minister of Innovation, Science and Industry.
"The Green Harbour Project paves the way for a sustainable future, cutting the path to net zero for Canadian harbours and ensuring a better tomorrow for our future generations," Scott Lewis, Vice President, Commercial at the Verschuren Centre.
"Initiatives like the Green Harbour Project are an important part of our collective efforts within the marine community to reduce emissions and create a more sustainable future," said Captain Allan Gray, President and CEO, Halifax Port Authority. "Analyzing data, developing new technologies, measuring results and working with partners are all components in overall greenhouse gas reduction efforts."
"We are pleased to mark World Ocean's Day with this exciting new partnership with the Verschuren Centre in Sydney, Nova Scotia. The Green Harbour Project is launched with $545,000 in foundational funding from Irving Shipbuilding. The project is focused on achieving net zero carbon emissions in Halifax Harbour by 2050 and will occur in several phases including data collection, research, and the potential deployment of new technologies. The National Shipbuilding Strategy is about more than just ships. Through our Industrial and Technological Benefits (ITB) commitment we are offsetting the value of purchases to build ships that we must make outside of Canada, with coast-to coast-to coast investments in Canada that advance the Blue Economy, research, and innovation," Aaron Plamondon, Director, Industrial Participation, Irving Shipbuilding.
About Irving Shipbuilding: Irving Shipbuilding is Canada's National Shipbuilder, selected in 2011 to build the new fleet of combat vessels to the Royal Canadian Navy. To date, three Arctic and Offshore Patrol ships (AOPS) have been delivered and a further three are underway. The company will also build two custom AOPS for the Canadian Coast Guard before commencing the larger Canadian Surface Combatant (CSC) Fleet. To date over $5.34 billion in investments have been made across Canada as part of the National Shipbuilding Strategy. Our team of 2300 shipbuilders are proudly based in Halifax, NS and includes the largest team of apprentices in Atlantic Canada.
About Verschuren Centre Inc.: The Verschuren Centre Inc. is an independent clean technology development and deployment facility located in Sydney, Nova Scotia. The goal of the Centre is to accelerate the transition to a green and circular economy, ultimately meeting net-zero targets in an efficient manner. The VC uses this focus to develop and scale sustainable solutions, connect cleantech innovation to industry, and accelerate decarbonization towards a net-zero future.